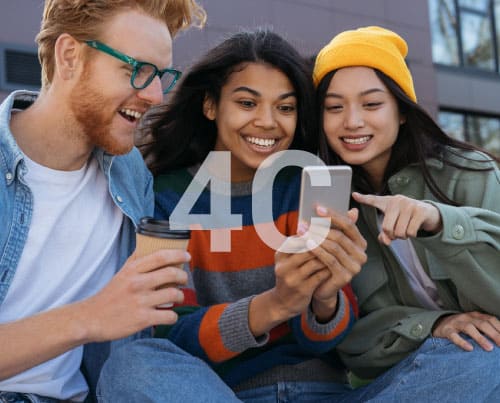 Blog Post Content
By Michelle Haver
Senior Editor, MindEdge Learning
As a millennial, I grew up with social media.
The first social media platforms were officially launched in 1997, and at least eight other major platforms went live within 10 years—a group that included Myspace, Facebook, YouTube, and Twitter.
The social media craze has not slowed down since then. A report by We Are Social and Meltwater states that there were 4.8 billion identified social media users as of April 2023. In addition, they report that internet users between the ages of 16 to 64 spend an average of two hours and 24 minutes using social media every day.
My experience with social media started very early in my life. I'm pretty sure I even lied about my age to create my profiles. I cared about my social media presence more than I'd like to admit. It was important to have a follower-to-following ratio greater than 1.0, to be in a "Facebook-official" relationship, and to post about the most minute details of your life. My Facebook "Memories" are really embarrassing—the world did not need to know what I ate for lunch every day, but I told it anyway.
Even though today's social media looks different, the same basic truth prevails: People use social media to share countless details of their lives, for better or for worse. And to be honest, a lot of it is for worse. But, though we all know there are negative effects associated with social media usage, including decreased attention spans, we also know that social media is here to stay. It's become a deeply embedded part of life.
Like many of the other 4.8 billion users, I sometimes just need to scroll mindlessly through videos to decompress after a stressful day. What's more, I sometimes actually learn something new in my scrolling. My social media is curated to my interests, so I often see delicious recipes to try or tips for my next sewing project. What starts as mindless scrolling turns into an educational session. And I follow several social media influencers who teach the world about things like managing your finances, finding the right job, or starting a business.
As educators, we can use social media to our advantage by incorporating the medium, which our students already use every day, into regular instruction. Instead of fighting to maintain learners' attention, we can provide educational opportunities that fit into their daily lives.
Now, I don't recommend that you dive straight into TikTok and start making up dances to keep learners engaged, but we can learn something from the world's most popular social-media platform. About 25% of the respondents in a Study.com survey indicated that they use TikTok for educational purposes, and 69% of those people said they use TikTok for homework help. Respondents cited accessibility, ease of use and comprehension, and volume of content as reasons for using the app.
TikTok, Instagram Reels, and YouTube Shorts provide a valuable tool we can incorporate into our classrooms: short-form videos.
A short-form video is typically between five and 90 seconds long. On social media, these videos provide users with quick snapshots of information. We can use this idea in the classroom by creating short-form videos to demonstrate the solution to a math problem or to provide a quick summary of a lesson. We can also borrow social media's interactive element by asking students to create response videos to allow open discussion about a topic. Students can also collaborate on video creation. You can ask students to create their own video summaries of a lesson to check their understanding.
Short-form videos are quick and easy to create, which makes them a great addition to your next lesson. To get started, here are some tips from Hootsuite on How to Make Short-Form Videos That Stand Out:
Add a hook to engage your audience
Look at trends to keep content familiar
Keep it short—most users prefer videos that are shorter than 60 seconds!
Be consistent
Share user (or student)-generated content
Be authentic
Make your content accessible and inclusive
For a complete listing of MindEdge's courses about online learning, click here.
Copyright © 2023 MindEdge, Inc.