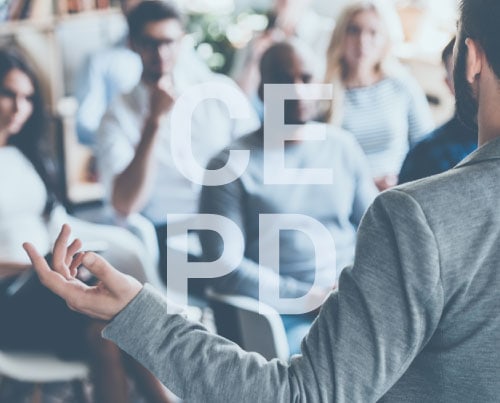 Blog Post Content
By Jennifer Conroy
Senior Editor, MindEdge Learning
Professional development is a win-win opportunity for both companies and their employees. Numerous studies show that workers value training and career development as a company-provided perk, while employers reap the benefits of increased job satisfaction and productivity.
But only 50 percent of working Americans say that their employers provide career development opportunities that meet their needs, according to the 2017 Job Skills Training and Career Development Survey conducted by the American Psychological Association.
Why should more organizations prioritize job training and career development programs for their employees? Here are four good reasons:
Increased Employee Satisfaction. Employers are always on the lookout for ways to improve satisfaction among their workers. While promotions, raises, and company-sponsored social events are generally well-received, research shows that professional development is also a highly desirable workplace benefit. According to Clear Company, a talent management organization, 76 percent of employees want opportunities for career growth, and 68 percent of workers identify training and development as the workplace policy that's most important to them.
Increased Employee Retention. High employee turnover rates are not only headaches for managers; they also reflect poorly on an organization's reputation. Keeping employees for the long term should be a top goal for all organizations, and workers are more likely to stick around when they are given the proper training and are supported in their efforts to expand their skill sets. By offering career development programs, companies also open up opportunities to fill future job openings from within the organization.
Increased Employee Engagement and Productivity. When employees lose their passion for their work, the morale and productivity of the entire company can suffer. Professional development opportunities can give employees confidence and drive, making them more engaged and productive. And according Pinnacle Development Group, a leading HR and business development consulting firm, companies that have engaged employees outperform those that don't by more than 200 percent.
Increased Company Profitability and Stability. Professional development can be a costly investment (U.S. companies spent more than $70 billion on corporate training in 2016), but it is a necessity in this rapidly changing technological landscape. According to the American Society for Training and Development (ASTD), companies that provide employees with comprehensive training have 218 percent higher income per employee than those that do not provide training. By prioritizing training and development programs, companies can stay ahead of the curve and secure a place at the top of their industries.

For a complete listing of MindEdge's course offerings related to professional development, click here.

[This article originally ran in the MindEdge Learning Workshop Blog on September 7, 2018.]

Copyright © 2020 MindEdge, Inc.