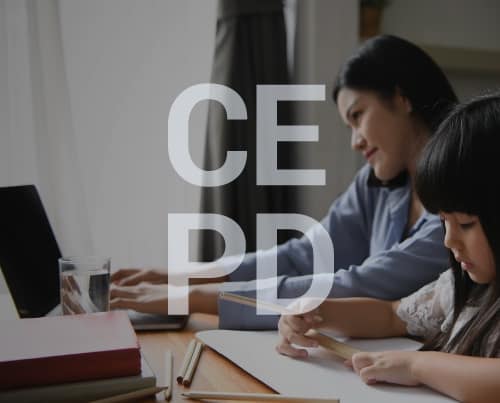 Blog Post Content
By Heather Morton
Senior Editor, MindEdge Learning
The economic effects of the pandemic are disproportionately burdening women, but there is a glimmer of hope that this experience may give society a long-term nudge towards greater gender equality.
There's no question that the pandemic is inflicting greater economic hardship on women than on men. Before the pandemic, according to McKinsey & Company, women made up 46 percent of the workforce. However, as of July 2020, 54 percent of the jobs lost during the pandemic had been held by women. The McKinsey report attributes 25 percent of women's job losses to the fact that they are overrepresented in some sectors that have been hardest hit by the pandemic, such as the hospitality industry. However, 75 percent of these job losses can be attributed to unpaid care work, as the burden of closed schools and day-care facilities fell to a greater extent on working mothers.
Even women who kept their jobs and were able to work remotely seem to have been more affected by the pandemic than their male counterparts. Sociologists Thomas Lyttelton (Yale), Emma Zang (Yale), and Kelly Musick (Cornell) compared data from before the pandemic to the data gathered by the April and May 2020 COVID Impact Survey. They found that when moms worked from home, they did 49 more minutes of housework than before—but remote-working dads did no more housework on the days they stayed home.
It also turns out that mothers who are nominally working at home are in the presence of their children twice as much (54 minutes per day) as fathers who are working from home (21 minutes per day). These women may not be engaged in active childcare, but they are certainly liable to interruption—and the stress that comes from the threat of interruption—as they try to focus on work.
And, in fact, evidence suggests that women are feeling the stress of the pandemic more generally. Lyttelton, Zang, and Musick report that women working from home experienced greater levels of anxiety, loneliness, and depression than did women working outside the home, though the amounts may not have been statistically significant. (By contrast, fathers working from home actually experienced less anxiety than fathers working outside the home.) So it appears that telecommuting for women, at least in the early days of the pandemic, was more stressful than being able to work away from home.
On the other hand, given the realities of the pandemic economy, telecommuting may have enabled more women to stay employed. And, while there are considerable negative emotional effects for women working at home, they are smaller than the stresses associated with unemployment. Women who are unemployed, quite understandably, experience greater degrees of anxiety, loneliness, depression, and hopelessness than those who are employed—either inside or outside the home.
There is also reason to be somewhat optimistic that, in the long term, the pandemic might lead to a decrease in the burdens on working women. First, employers might shift some jobs permanently to remote work, which would allow workers more flexibility and eliminate the stresses of a commute. If women, in the post-pandemic world, are able to work without having school-aged children around them, the emotional and temporal liabilities of telecommuting might shift in their favor.
Secondly, Lyttelton, Zang, and Musick did find that when dads telecommute, they spend more time on active childcare than moms do on their telecommute days. When dads work from home, they spend 67 minutes longer on childcare; when moms work from home, they spend 20 minutes more on childcare. These differences might persist past the pandemic. Furthermore, in those families where women continue to work in person but men are able to work remotely, the shift in gender norms for childcare might have even greater long-term effects.
The bottom line: the immediate work-related effects of the pandemic are a setback for gender equality in the workplace, but the longer-term outcomes could be more positive. If women can shift some childcare responsibilities to men, that may result in a significant change in the unpaid work expectations in the home.