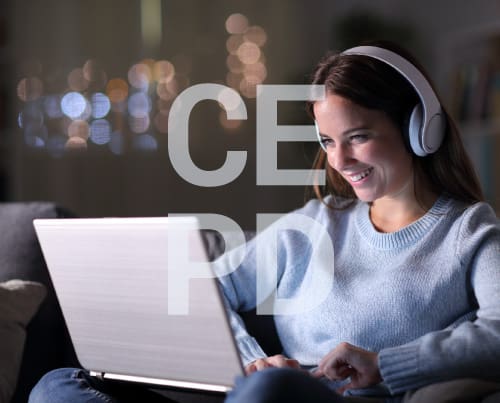 Blog Post Content
By Frank Connolly
Director of Communications and Research, MindEdge Learning
Online course designers know that one of the most important components of any course is the assessment.
A good assessment tells the learner whether they've mastered the course material—and it also tells the course designer whether the course is too easy, too hard, or just right.
At MindEdge, we also subject our courses to a different kind of assessment, in the form of our periodic Learner Outcomes surveys. These roughly-biannual online surveys provide feedback from learners who have taken MindEdge or Skye learning courses, and have given us permission to contact them about their online learning experience.
The most recent survey results indicate that for the overwhelming majority of respondents, that online learning experience has been emphatically positive.
Over the course of the past year, MindEdge emailed more than 1,500 learners in two survey waves. An aggregate total of just under 21% of those learners subsequently answered our questionnaire on the SurveyMonkey platform, providing us with a clearer understanding of the impact that MindEdge and Skye Learning courses are having on their lives and careers. Responses in both survey waves were generally consistent. This post focuses on responses from the most recent wave, which concluded on April 12, 2022, but includes comparisons to first-wave responses:
81.3% say their MindEdge learning experience had a positive effect on their professional life or career; this figure is up slightly from 80% in our first-wave survey. Fully 41% of respondents say their learning experience had a very positive impact—a significant increase of six points, compared to our first-wave results. Among the remaining respondents, almost all express a neutral reaction; only 1.2% say their online learning experience had a negative impact on their career.
85% of MindEdge and Skye learners say their online learning experience was helpful to them in performing their current job, a five-point bump from our first-wave survey results. A clear majority (55%) say their experience was very helpful, a big increase over the 37% who offered that same response in our earlier survey. Only 1.2% say their course or certificate program did not help them in their current job.
Close to nine-of-ten (86.3%) respondents say their online learning experience was helpful to them in preparing for a future job. This figure represents a double-digit increase from the 71% who recorded a positive response in our first-wave survey. Just under half (49%) say their course or certificate program was very helpful—up noticeably from 38% in the earlier survey. Only 2.5% say their online experience was not helpful.
Three-of-four (75.9%) MindEdge and Skye learners say their online learning experience had a positive effect on their personal life, up a bit from 69% in our first-wave survey. The proportion of learners who cite a very positive impact is up 13 points in that time, to 47%. Only 1.7% offer a negative response to this question.
The proportion of respondents who offer a neutral response to these survey questions, or say that the question does not apply to their own situation, ranges from 11% to 24%. In general, these respondents tend to be older—most are at or near retirement age. They are, assumedly, somewhat less concerned than younger respondents about advancing their current career or preparing for a future job.
The age distribution of respondents in the first- and second-wave surveys is consistent with past Learner Outcomes surveys. Roughly 60% of respondents in all of these surveys are under the age of 50, and about 40% are age 50+.
Taken together, these results clearly indicate that MindEdge and Skye Learning online courses are having a measurably positive impact on our learners. These online courses and certificates are helping them get ahead in their careers, prepare for new jobs, and feel more confident and secure in their personal lives.
Here at MindEdge, we are committed to the philosophy of continuous improvement; we are constantly working to make our courses better so that our learners can do better. Toward that end, we put a lot of effort into asking our learners what they think about our courses, and what we can do better. Which means that, just like our learners, we are always looking to ace our next assessment. So check back in a few months to see how we've done on our next big test.
To see MindEdge's continuing education and professional development course selections, click here.
Copyright © 2022 MindEdge, Inc.