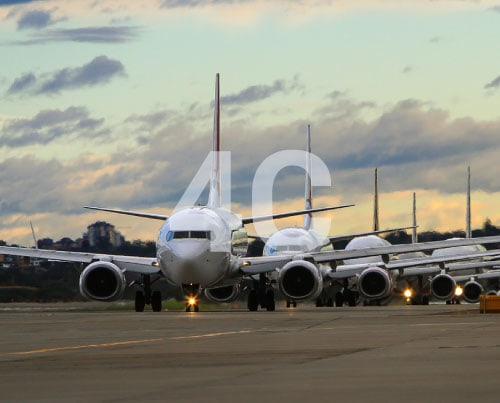 Blog Post Content
By Chris Edwards
SVP, University Partnerships, MindEdge Learning
There always seems to be a surprise when you take a flight. There's always some detail you must have processed when booking the trip, but really didn't grasp until it was time to travel.
Today's early morning revelation was just how long I was going to be on that plane — and have to wait in transit — before getting to my destination. I chose the last bits (getting to pick a seat in advance is a minor miracle in the fare wars), but it was the first part that got me. It was really going to be an hour and 43 minutes from Boston to Philly?
True to form, the airline got some of the pieces correct — it was the longest taxi to the runway I'd ever had leaving Logan, which yielded some of the best pictures out the window. We needed those extra minutes.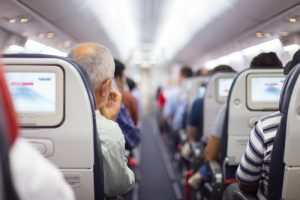 But it really seemed to be only around an hour of true flying time, just enough to finish a coffee, before the crew called for my cup. And then when we landed, there was that dreaded announcement from the captain:
"Folks, as you might be aware, we've landed a little early, but the ground crew isn't ready for us and we're going to have to wait here until they can assemble the people and equipment to get us to the gate."
And just like that, all that time we thought we'd get back — time best spent munching a chicken breakfast biscuit while taking in the foot traffic from a rocking chair — disappeared.
There's an overarching reason that the time in flight seems a lot longer than you think it should be: on-time arrival rates. It's one overarching stat, tracked by the government, that gets a lot of hype in the press and can really define an industry.
In my times as a traveler, I've watched as more and more airlines have tried to game this particular number. They'll pad here and there on the time you see (extending the travel day in a big way), only to get stuck in that "we're not quite ready for you" death spiral.
On-time arrival rates are not about the actual time traveled, or the actual distance covered, or the actual performance of the airline's operations. They're just a number that gets gamed, as the airlines try to play the stats.
To be sure, operational factors can play a role. Some airports are badly overcrowded, and if you're trying to fly up the eastern seaboard on a Friday afternoon, things get jammed up. There are de-icing trucks, and smaller planes, and differences in the "actual flying time from gate to gate," as the captain likes to announce.
But none of that changes the (sometimes audible) level of disappointment for 85 percent of passengers when the plane touches down, but their feet are still not standing on solid ground (or a moving walkway).
This experience reminded me of similar stats that HigherEd is dancing around in a similar fashion — stats that attract a ton of attention, but actually hide some of the realities, inefficiencies, and downright atrocities that are endemic to the experience.
Over time, we've watched as the business of higher education has evolved well beyond a "coming of age experience" for youth who need to mature from A to B, from high school to the working world.
And as I hop from conference to conference to convention each fall — and consume the millions of pixels dedicated to higher-ed headlines — there are some stats that just keep sticking out in the popular narrative.
Discount Rates. Graduation Rates. Alumni giving.
These stats, all highly tracked and measured, mean precious little for students running the gauntlet we've set up for them – dropping precious cash, equity, and experiences along the way. Yet these stats have a level of complexity and compounded resource consumption which consumes much more arm-chair analysis than needed.
There's a lot of moving parts in higher ed – much like the logistics of getting thousands of planes to and fro each day on individual and unique journeys, all without incident. Making changes to the higher-ed infrastructure takes time, effort, energy, and the recognition of critical factors. (Plus, of course, partnerships that can help along the way.)
But we need to be honest with all stakeholders about the nature of their journey. As a first step, we've got to provide the kind of clarity about point, process, and outcomes about HigherEd that you still get with air travel — that journey of moving from A to B (though sometimes through C, eventually, maybe on a different day).
And as we consider the complexities of the journey, and really focus on the experience — and not the regulated (or vanity) metrics — it behooves everyone to make sure the equipment is in place for an early arrival.
Chris Edwards, MindEdge's senior vice president for University Partnerships, writes an occasional column for the MindEdge Learning blog.
Copyright © 2019 MindEdge, Inc.