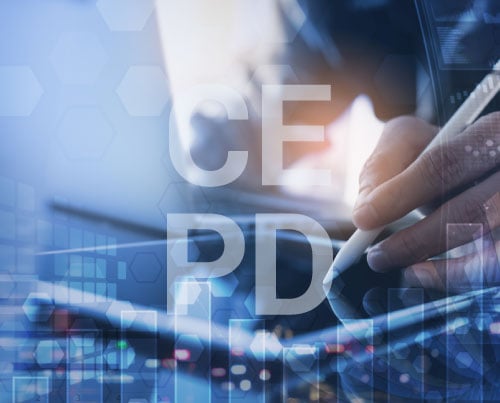 Blog Post Content
By Marco Martinez
Editor, MindEdge Learning
Rapid changes in technology are constantly making headlines—and they're also making headaches for IT departments and company managers alike. Today's managers face an increasing scarcity of trained personnel, a rise in security breaches, and a host of other IT problems, all competing for their attention.
And doing nothing is definitely not an option: IT is no longer just a business enabler, it is a critical business driver, and businesses ignore the shifting IT landscape at their own peril.
Here are the top four IT issues with which managers must contend, if they hope to keep their companies competitive:
Training and the skills gap. The high rate of technological change has resulted in a workforce that lacks some critical IT skills. According to a 2017 report by CompTIA, the computer technology trade association, there's a critical and widening skills gap that threatens worker productivity, customer service, and, ultimately, company profitability. Predictably, the biggest gaps are in some of the hottest emerging technologies, including cloud infrastructure and applications, automation and AI, and the Internet of things. To help close the skills gap, companies need to step up their ongoing training programs. Organizations that actively seek out training for their workers will win in the long run: up-to-date skills training provides a tangible incentive for workers to stay with the company, and those skilled workers will end up contributing more to the organization.
Hacking and security breaches. If last year seemed, at times, like the Year of the Hacker, this year will be no better. In an increasingly connected world—with more personal and corporate information than ever now available online—and with hackers taking advantage of ever more sophisticated techniques and scams—cyber security threats will only continue to grow. And that's a nightmare scenario for most managers: these days, the value of information far exceeds the value of physical assets for most organizations. Safeguarding that information is an urgent priority, which means that security cannot take a back seat to network performance, as it often did in the past. Ongoing security training for all employees is essential in fostering an organization-wide security mindset. And security training also needs to be coupled with regular assessments that can evaluate the effectiveness of the company's security program.
Budget cuts. IT departments are constantly being squeezed to deliver, even as many of them are watching their budgets decline. In this environment, managers need to be more strategic about their budgeting decisions. And they should recognize that knowing which solutions to spend money on—and which ones are not worth the investment—may require getting some outside help. Reputable consultants can help in evaluating new IT solutions and prioritizing the ones that can best further the company's business goals. Consultants cost money, of course. But working with firms that have a track record of implementing new technologies—that is, technologies that can help grow the business—may well prove to be cost-effective in the long run.
The innovation culture. Creativity, when applied properly, will set an organization apart from its competitors. It can also strengthen the company internally when employees are encouraged to share their ideas about improving business and IT processes. That's why it is vital that managers strive to create a workplace culture that fosters innovation, communication, and teamwork. Collaboration between teams and departments helps eliminate information silos, encouraging better communication. And an organization that rewards innovation will likely retain top talent and spur greater productivity as a result.
This is not an exhaustive list; there are plenty of other IT issues lurking just over the horizon, as well. And, like the ones on this list, they may require making tough decisions and sometimes difficult changes. But coping with change and making tough decisions is what being a manager is all about. Just remember, you don't have to go it alone: when in doubt, don't be afraid to ask around for some expert opinions. The more information you have, the better the IT decisions you will make.
For a complete listing of MindEdge's course offerings on cyber security and CISSP®, click here.
[An earlier version of this article ran in the MindEdge Learning Workshop Blog on May 25, 2018.]
Copyright © 2020 MindEdge, Inc.