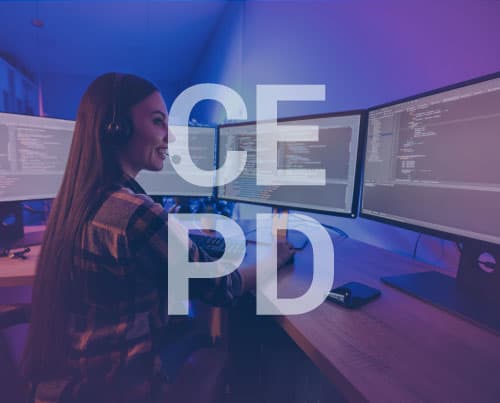 Blog Post Content
By Heather Morton
Senior Editor, MindEdge Learning
As Veterans Day approaches, many Americans may wonder how our military veterans are faring as they transition back into civilian life.
Currently, veterans seem to be doing relatively well in the civilian job market. According to the Department of Labor's Bureau of Labor Statistics, in September 2022, the unemployment rate for veterans was 2.7%, compared to a rate of 3.4% for non-veterans. According to statistics from IPUMS, the international clearinghouse for social and economic data, in 2021 U.S. veterans' salaries were $11,000 greater, on average, than non-veterans' salaries.
But the Veterans Metric Initiative disputes the rosy picture painted by the Department of Labor. In 2016, its report found that 61% of veterans were under-employed, which means they were "working beneath [the veterans'] objective skill set and experience." Under-employment, in these terms, leads to veterans earning less than their non-veteran peers with comparable education and experience.
Demographic factors also skew the picture of veterans' earnings. Compared to the general working population, veterans as a group are older and much more likely to be male; both of these factors correlate to higher average salaries. The higher average salary for veterans, therefore, does not necessarily reflect the reality for many individual vets who are looking for a good job while transitioning out of the military
And that picture is already starting to change. While only 10% of veterans are female, 16% of active-duty military are female—and that percentage is growing, which means the number of female vets will increase over time. As the pool of veterans becomes younger and more female, we should continue to be concerned that they can secure stable, good-paying jobs.
For veterans, as for all U.S. workers, how much they earn in civilian employment depends largely on what field they enter. Among the top fields for stable, good-paying jobs is cybersecurity: according to the Bureau of Labor Statistics, the median pay for an information security analyst in 2021 was $102,600. Even more impressive, the job outlook from 2021-2031 calls for expected growth of 35%. Yet many cybersecurity positions today remain unfilled because of a lack of skilled applicants.
Some veterans can transition easily into these high-paying jobs because of the skill set they've developed while in the military. And the number of military cybersecurity positions is growing. All six branches of the U.S. military depend on information technology systems to fulfill their missions, requiring service people with the technical skills to deploy and safeguard the IT infrastructure. In 2022, for example, the Air Force and Space Force together employed more than 14,000 people in cybersecurity.
In addition, the U.S. military regularly engages in defensive cyber warfare. Just last month, the Navy released its Cyberspace Superiority Vision (October 2022) built around the three principles of "secure," "sustain," and "strike." According to the Navy, to "secure" means to cultivate "a professional cybersecurity and cyber warfighting culture." To "strike," the Navy states, "we must dynamically project power in and through cyberspace as part of integrated deterrence. That requires manned, trained, and equipped cyber forces that can defend forward." The military investment in cybersecurity offers its members in-demand and highly transferrable skills that will position them well for a successful transition to civilian life when their military service is completed.
Even veterans who have not worked in cybersecurity within the military still have opportunities to break into this career field. The U.S. Department of Veteran Affairs offers a range of educational benefits for current service members, veterans, and members of the National Guard and Reserve. Due to the nature of the field, cybersecurity training can often be done remotely through online courses—making it a highly accessible career, as well as a highly lucrative one.
Each year, around 200,000 Americans leave the military. If these veterans can start or continue working in the civilian cybersecurity realm, they will again be serving their country, as well as securing their own futures.
For a complete listing of MindEdge's course offerings on cyber security and CISSP®, click here.
Copyright © 2022 MindEdge, Inc.