General Info
High-quality online courses that you own.
MindEdge has been involved in online education and training since 1998, creating
courses targeted to adult learners. MindEdge draws upon its experience in developing effective online courses that will engage adult learners, relying on you, our content partner for specific content and expertise in the topic area. Utilizing our internal video, graphic designers, instructional designers, and project managers, MindEdge creates high-quality online courses that you own.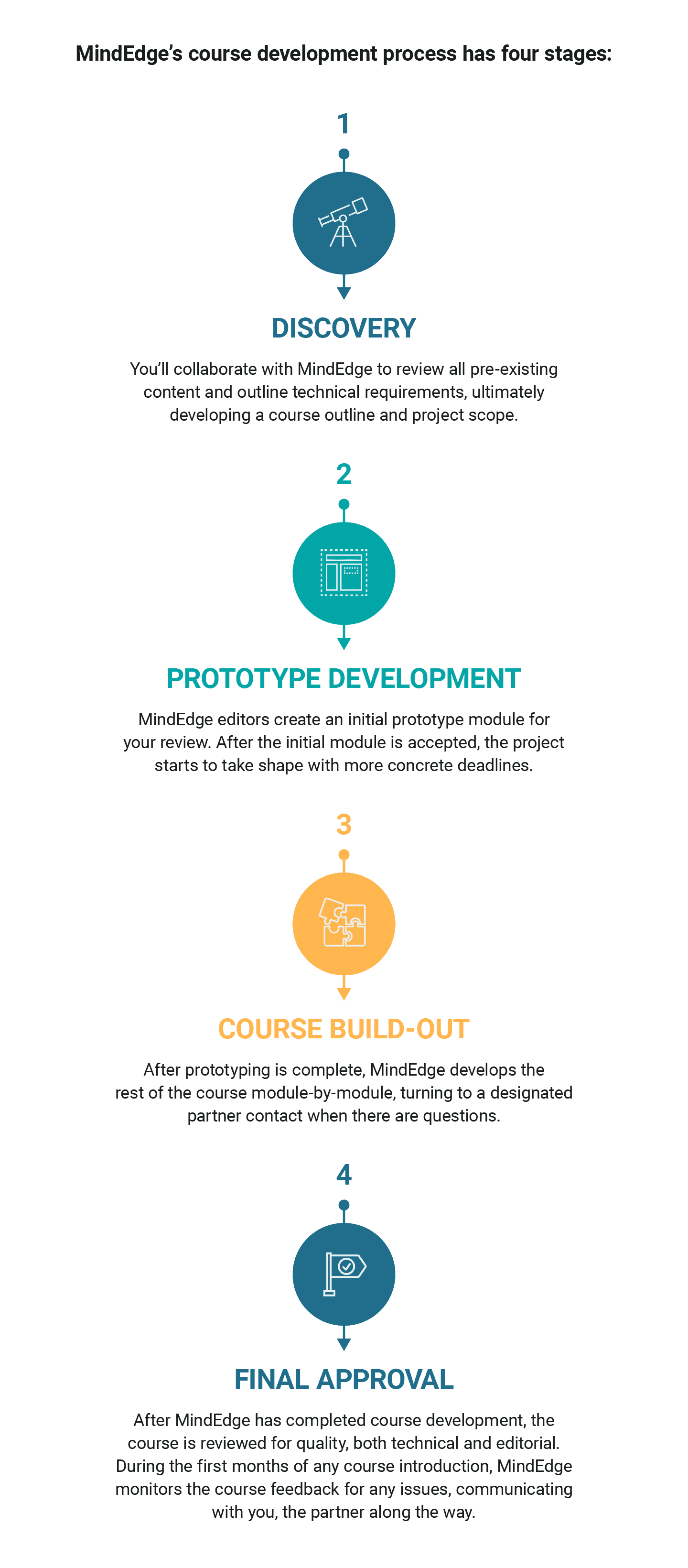 Contact
If you have a course that you'd like to move online, we'd love the opportunity to discuss your needs. Contact us today!
Contact Us